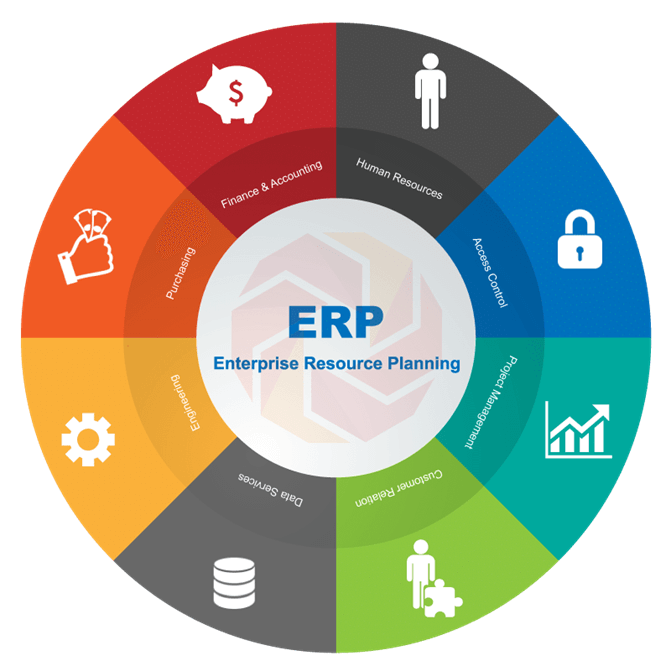 Vollzo simplifies the business process and effectively reduces the cost of operations.
Our best team designs RIGHT enterprise solutions for your business in terms of optimizing business processes, best user experience, functional-effectiveness, high quality standards, right cost with technological edge.
Enterprise software initiatives can span months or years, so it is important to have customer's best interest in focus than billing hours. Vollzo has proven in developing enterprise applications from scratch to implementation, because we are...
Vollzo's Cloud Migration service creates a roadmap to migrate from On-Prem to Cloud seamlessly – without impacting existing operations.
We create a customized cloud migration strategy with scalability, improved productivity, lowered capital and operating costs in mind.
We calculate the Total Cost of Ownership (TCO) / ROI with multiple IT infrastructure utilization scenarios, customized to the client's need. This accelerates time to market, without compromising security and compliance.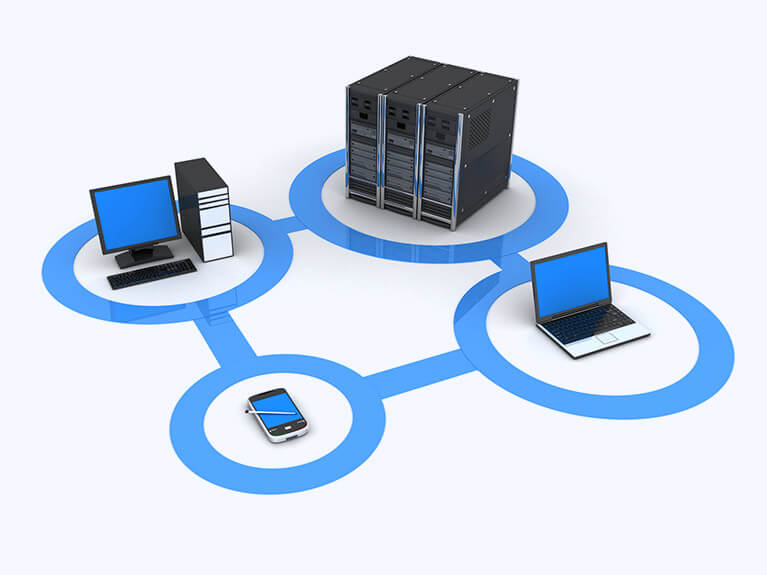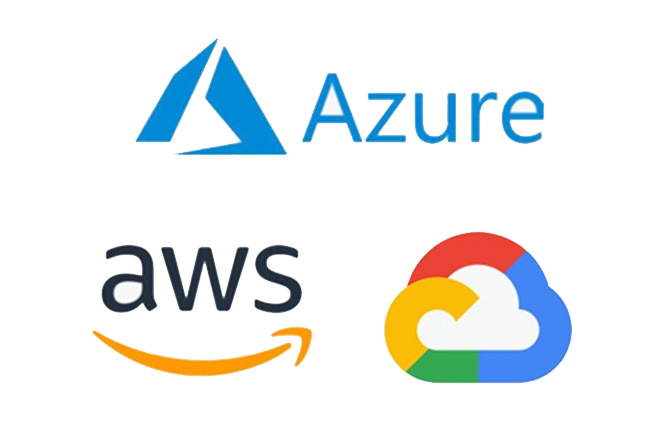 Vollzo Cloud App Dev experts provide an effective way to build, run and integrate new or existing applications with Freedom of scalability in NO TIME.
Cloud Services at Vollzo can help you improve hybrid IT management, security and operations.
Certified solution architects, excellent implementation history and hours of experience in design, development and implementation of cloud application across the platforms like AWS, GCP or Azure.
Vollzo believes that the best cloud solution comes when the cloud infrastructure team works in collaboration with the cloud development team to deliver maximum cost and high-availability advantages.
Cloud Infrastructure Management,
Monitoring & Support
Our IT and Infrastructure team creates Risk and Mitigation Plan, Business Continuity Plan and Failover Strategy; manages and monitors client's infrastructure 24/7 that includes Server Performance, Storage optimization, Fail-over, Backup; monitors Cyber Threat; interfaces with any upline/downline systems, and restores system in minimum time in case of any eventuality.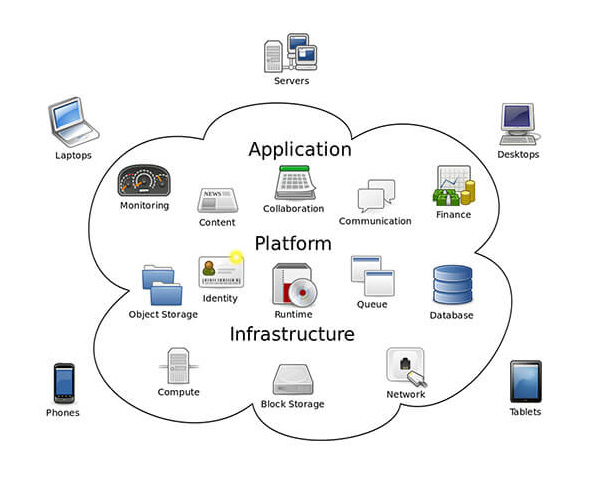 IoT: Developing Smart World
Vollzo is delivering the missing piece of the puzzle by integrating Digital Transformation with IoT to create...​
We define the right IoT framework for you to kick start your IoT journey.
Identifying pain points and needs of a specific business unit or a product line and defining prospective solutions
Identifying pain points and needs of multiple BUs and defining integrated solutions across business value chain
Identifying pain points and needs across the corporate and define multi-functional transformation initiative with IoT as key enabler
Customized To Your Business Needs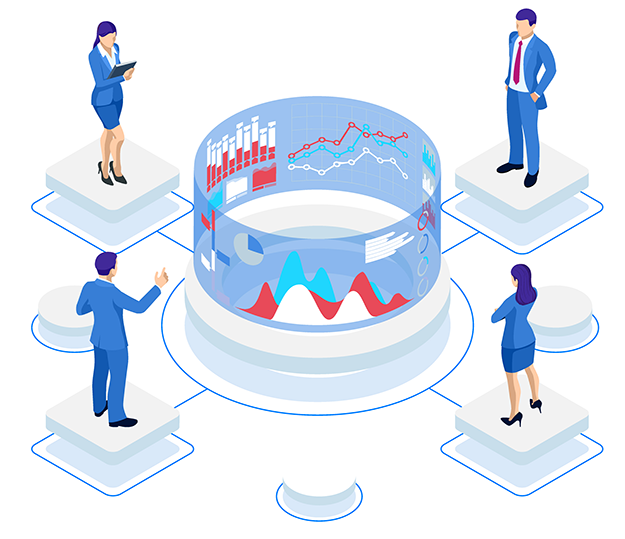 Data analytics is the pursuit of extracting meaning from raw data using specialized computer systems. These systems transform, organize, and model the data to draw conclusions, and identify patterns.
The benefits of analytics – including anticipation of business opportunities, a competitive advantage and cost efficiency – are many, so implementing the technology will result in positive advantages for organizations in a number of industries.
We provide analytics solutions that leverage human and artificial intelligence to convert data into actionable insights. We provide business value of insights, improve time to insight and optimize cost per insight with a design thinking approach, data engineering and automation.
Business Process Automation: RPA
Organizations today are increasingly adopting new-age technologies like Internet of Things (IoT), Cognitive Computing and task-level RPA to overcome challenges like reducing Total Cost of Ownership (TCO), increasing workforce efficiency, reducing human error and so on. RPA, in particular, brings the speed of digital to the market while reducing the high cost of employing humans for executing Standard Operating Procedures (SOP).
RPA replicates human actions to complete rule-based task. RPA gives maximum benefits when combined with process optimization and correct process identification technique. System transformation takes huge amount of time and investment whereas RPA can offer equal or more benefits in significantly lesser time and lower cost.
Vollzo provides a complete RPA solution from evaluating your operations & processes (candidate for automation) to providing solution based on industry leading platforms like UiPath, Automation Anywhere etc.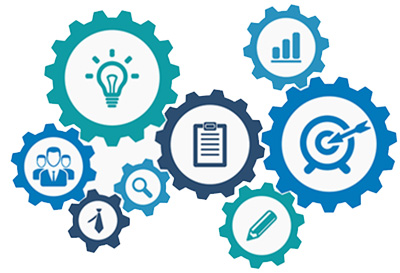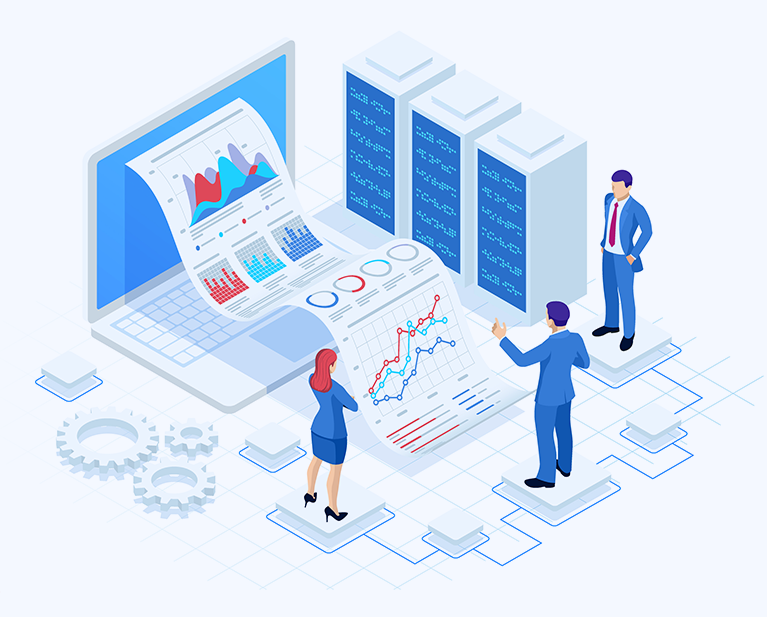 Product Engineering is the process of innovating, designing, developing, testing and deploying a software product. The advent of Web 2.0 technologies and utility based software delivery through Software as a Service (SaaS) has led to the process of gradual transformation of client enabling engineering services from traditional software engineering to product engineering.
Vollzo understands the shift in Enterprise IT to Product IT and its impacts on people and culture. We listen to the customers and understand their people & culture and design the very shift.
Consulting, Risk Assessment, Solution & Monitoring
Conceptualized with the philosophy that every company has unique risks and requires
specialized security approach, that no one supplier can address.
Web/Mobile based App Design & Development, Tailor made solutions
Having a web presence alone is no longer sufficient, as online activity continues to shift to mobile. Simply put, smartphone apps have become too important. This rise in the mobile-phone usage means that smartphone apps have become a key marketing tool for companies of all sizes, including small businesses. Mobile apps increase engagement with customers. They boost repeat visits, and permit a wide variety of online transactions, including the deployment of loyalty cards, push promotions, and ecommerce transactions etc.
We specialize in developing native mobile applications both for iOS and Android. At Vollzo, we design and develop mobile applications that provide: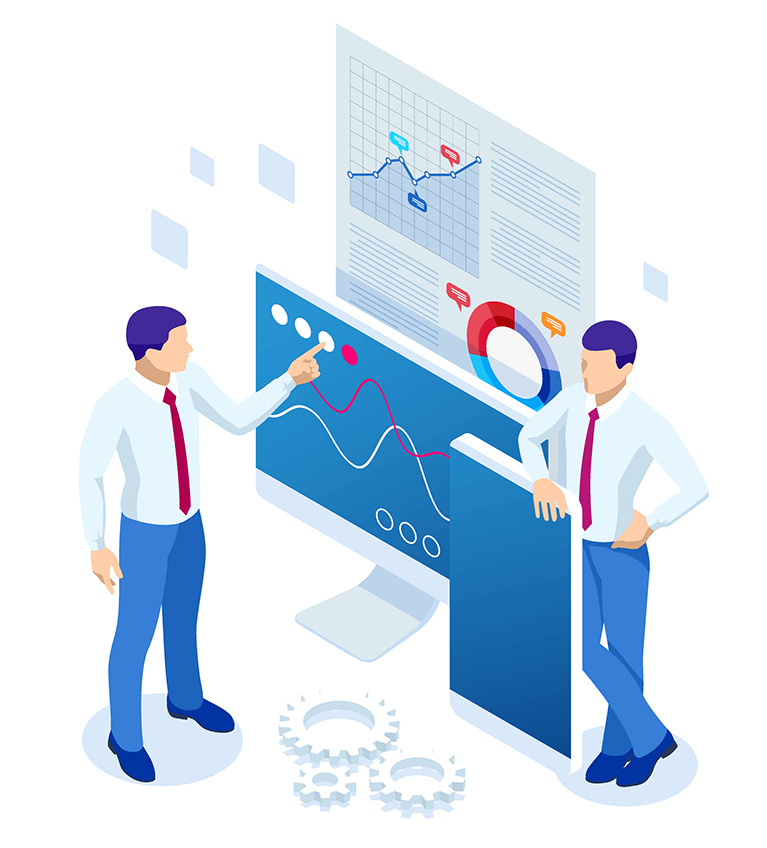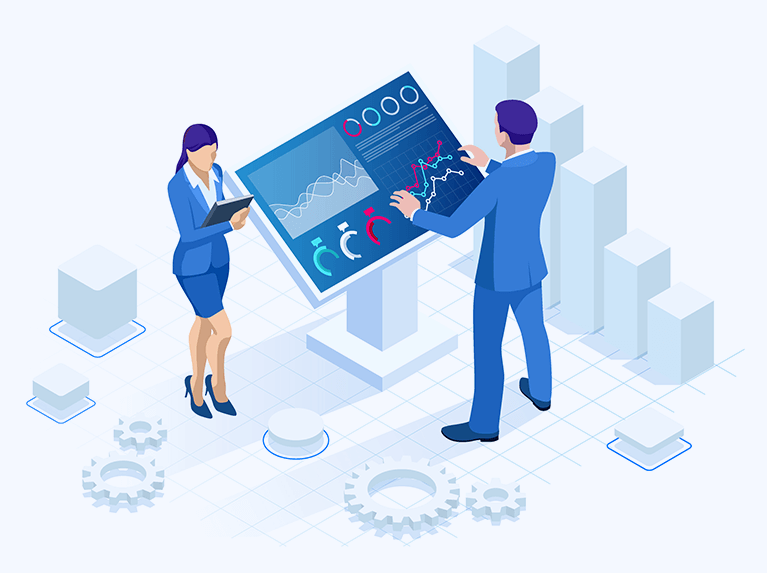 The convergence of digital technologies (AR/VR/MR, 5G, IoT, and others) accompanied by accelerating movement to Cloud has led to an increase in product complexities. These challenges, along with the emergence of the 'New Normal', have put organizations R&D spend at the spotlight. Additionally, with the challenges posed by the COVID-19 pandemic, the need for accelerating the digital transformation journey is acute.
As a trusted partner in accelerating the digital transformation journey for multiple customers, Vollzo has the prowess for creating a digitally mature organization, build world-class products, and deliver phenomenal experiences to meet the expectations and standards of the Next Generation.